Hudson River Valley new paintings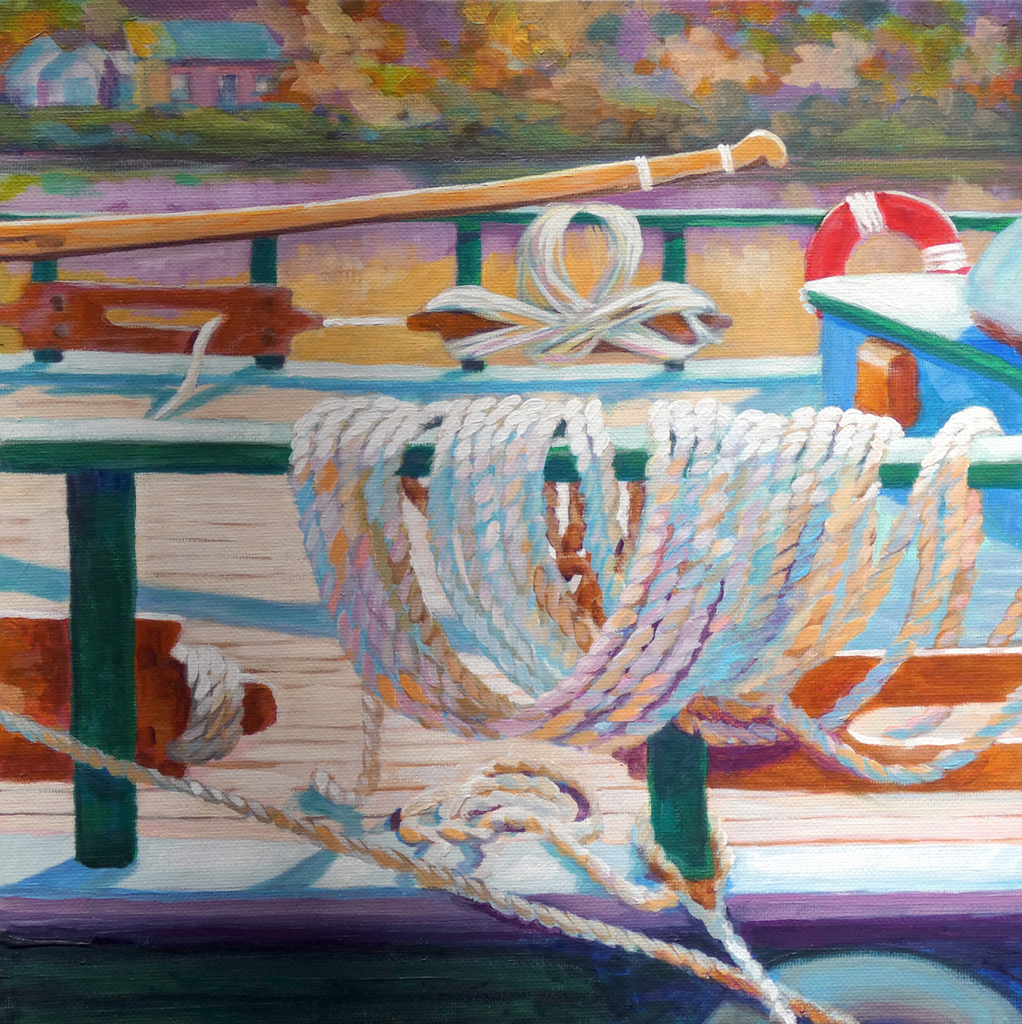 Rondout Classic, 11x14"
Clearwater Tiller, 12x12" available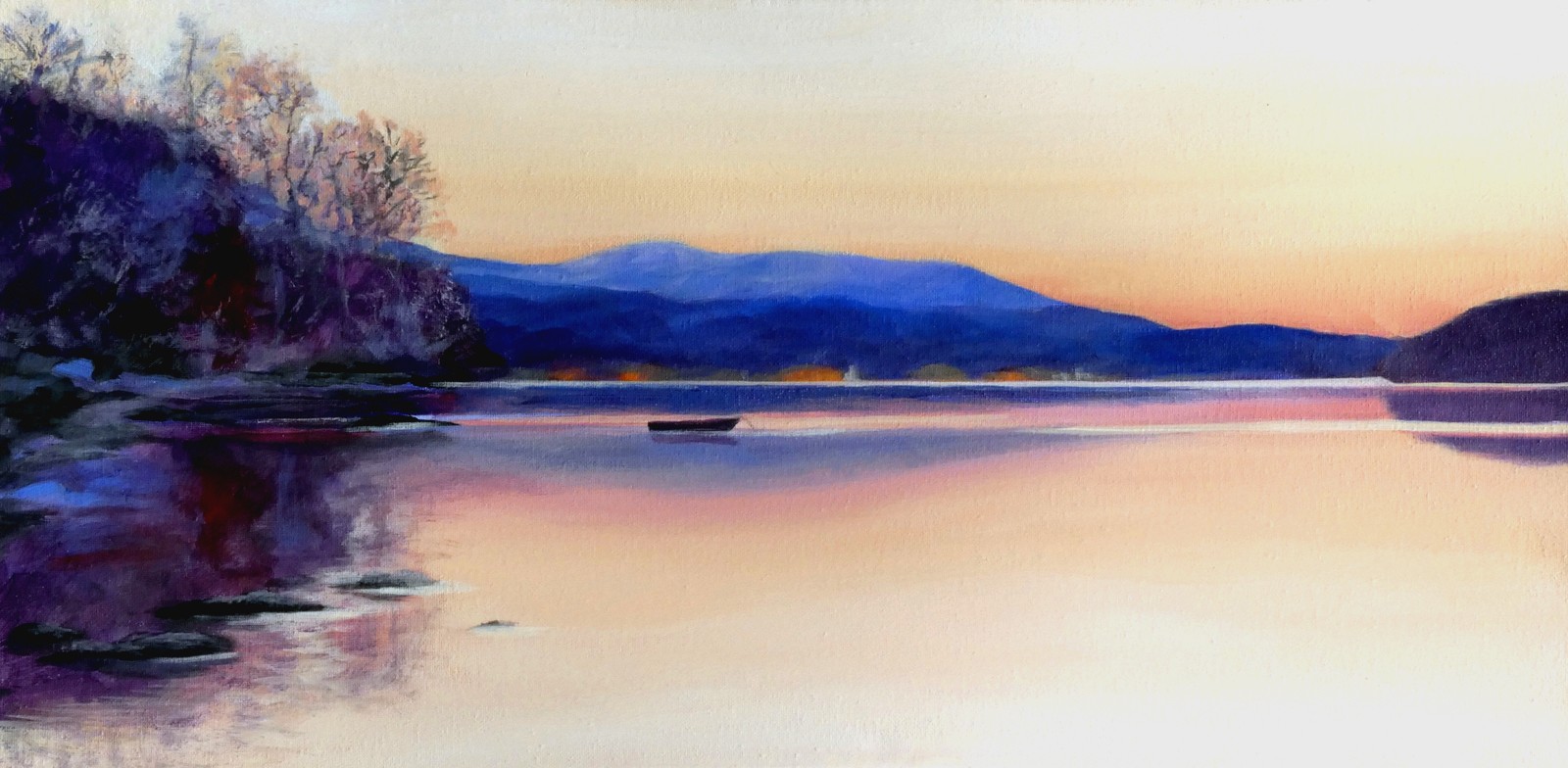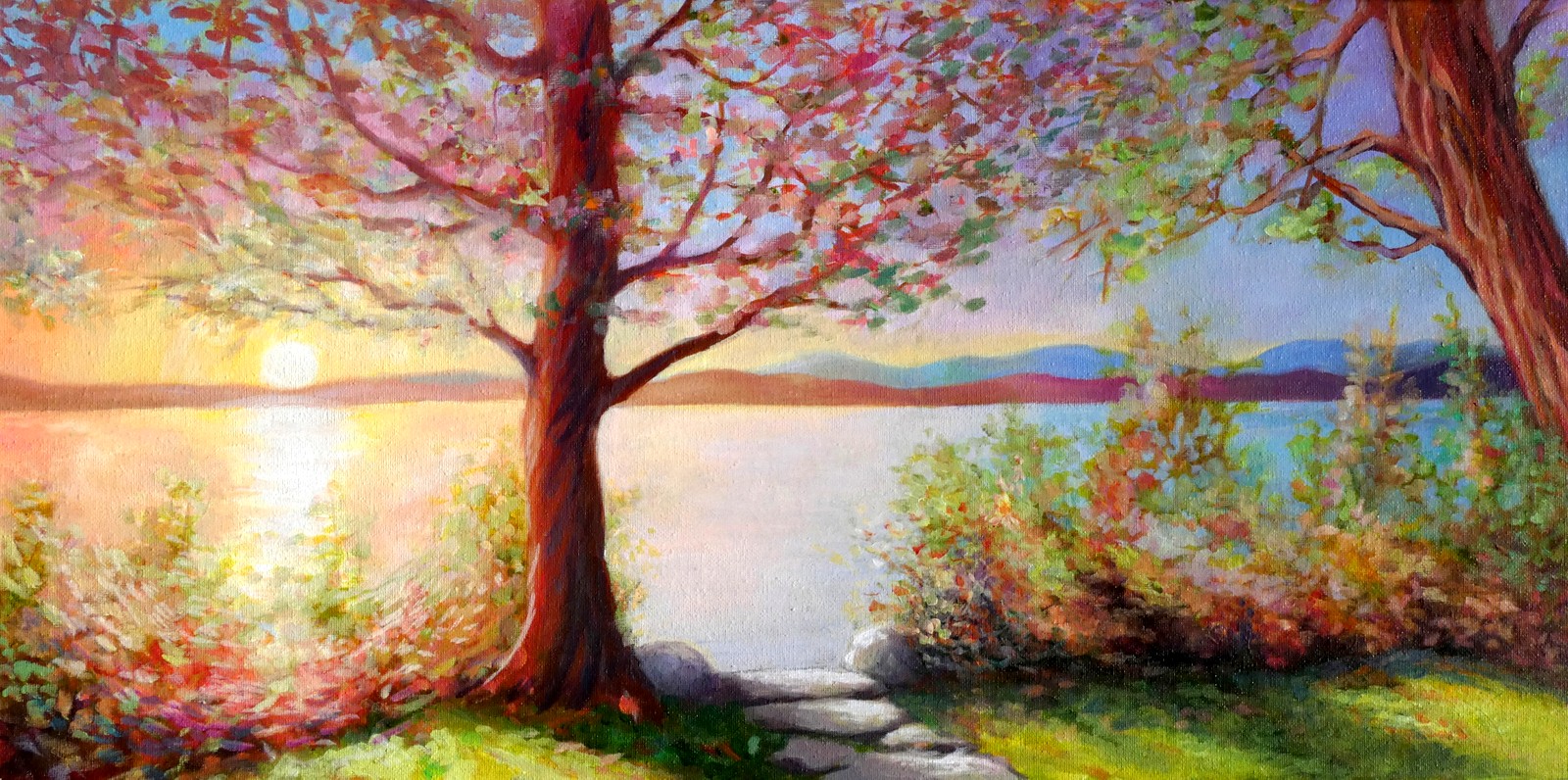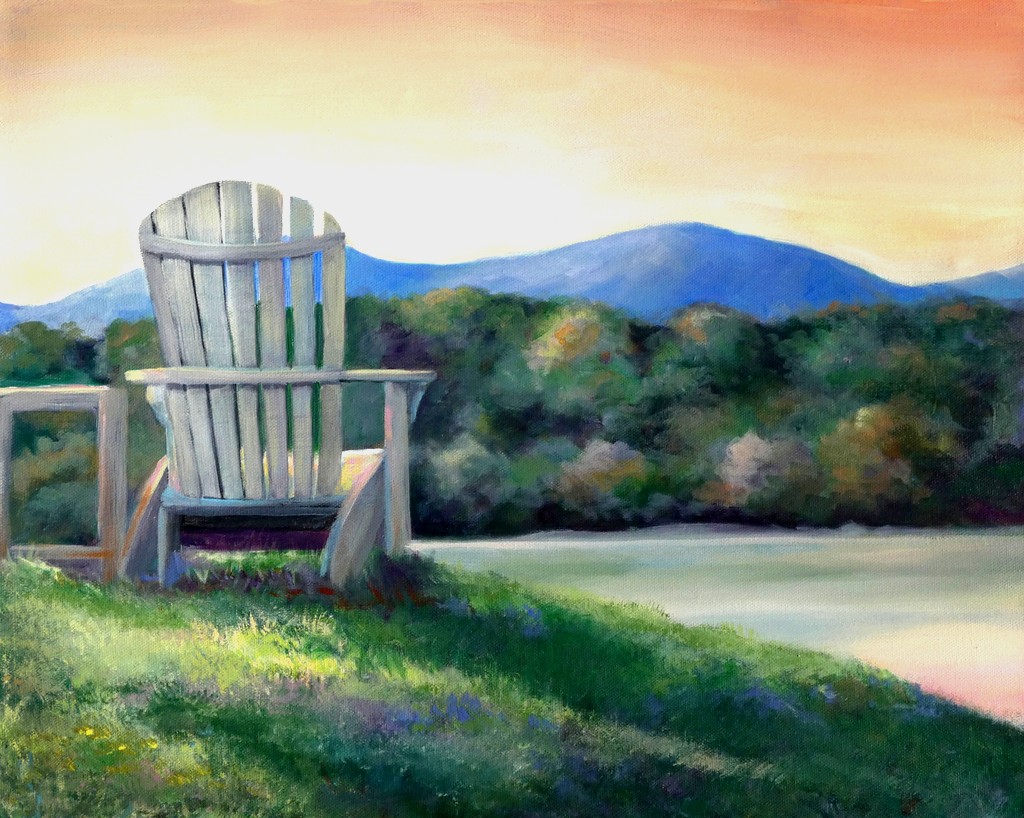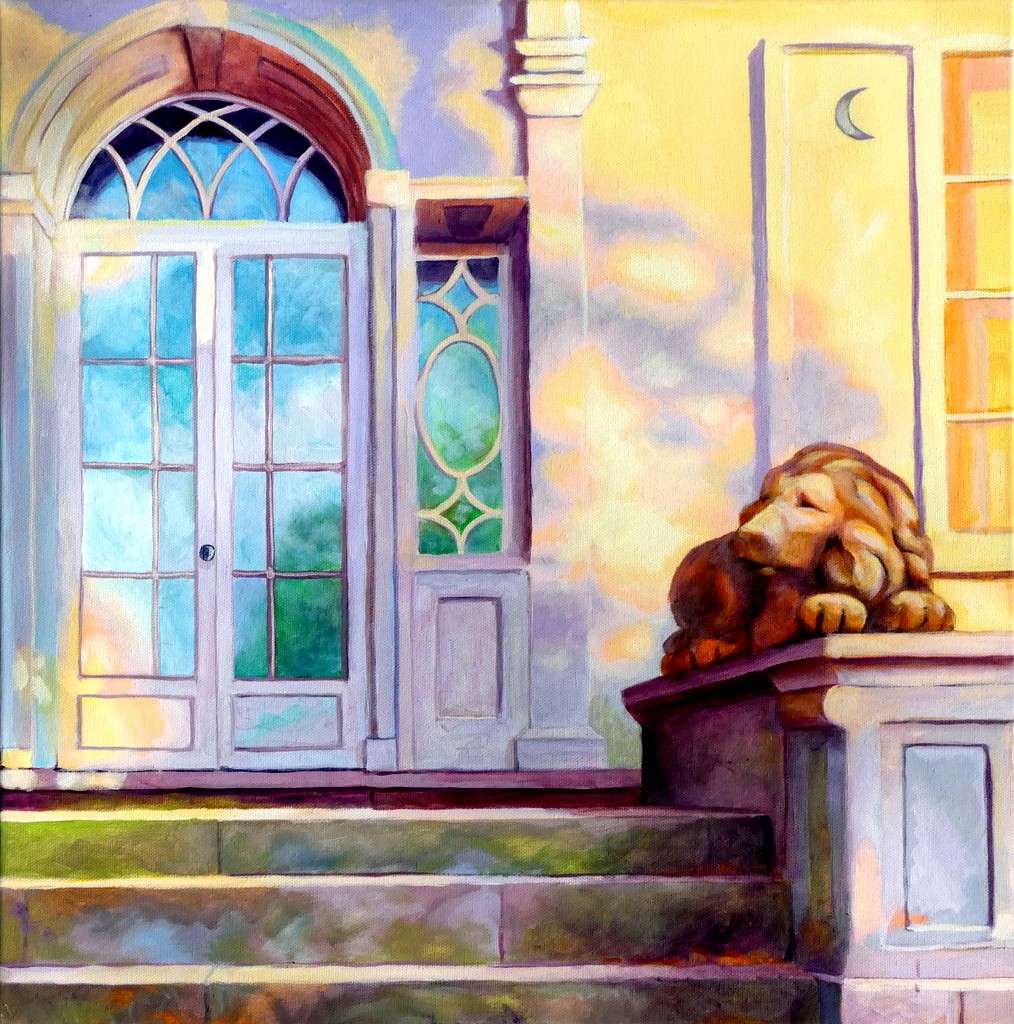 Galleries
Hudson River Sunrise,
Esopus Bend, 12x24" available
Catskills, View from Rhinecliff, 16x20" available
Guardian, 24x24" available
Copyright Catherine Buchanan 2022
Walking in Winter,
Ruby, New York, 6x6" available
Fall Stroll,
Kingston, New York 6x6" available
Hudson River Sunset, Clermont Park 12x24" available
Contact: clbnyart@gmail.com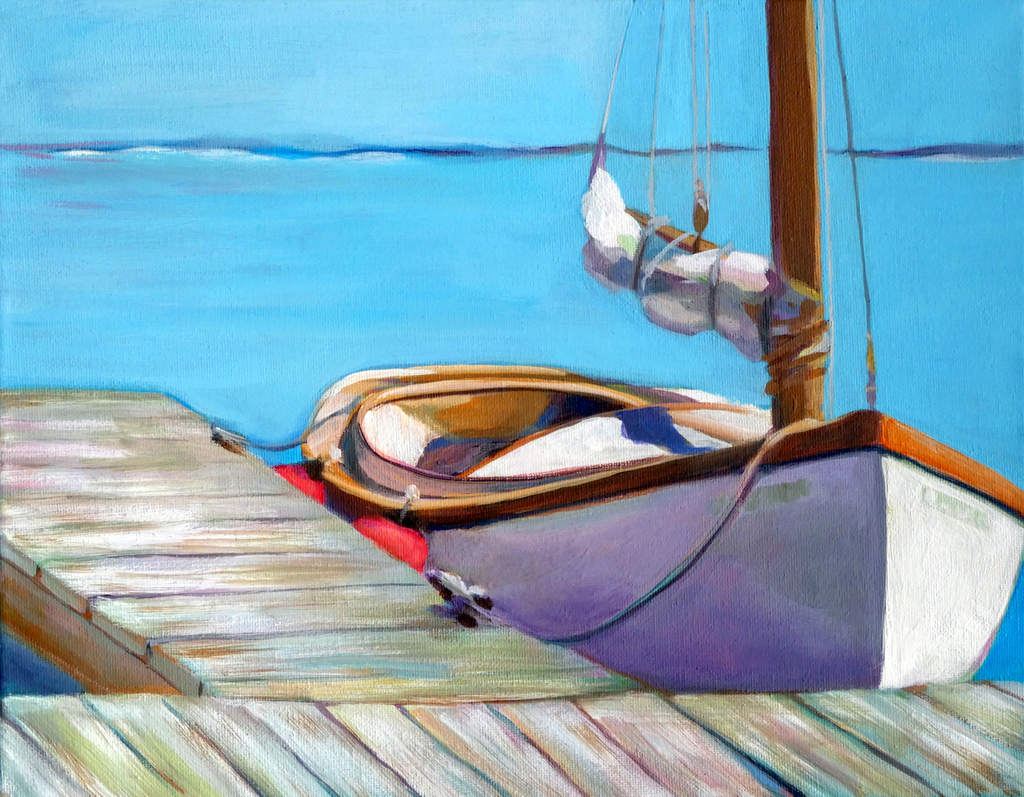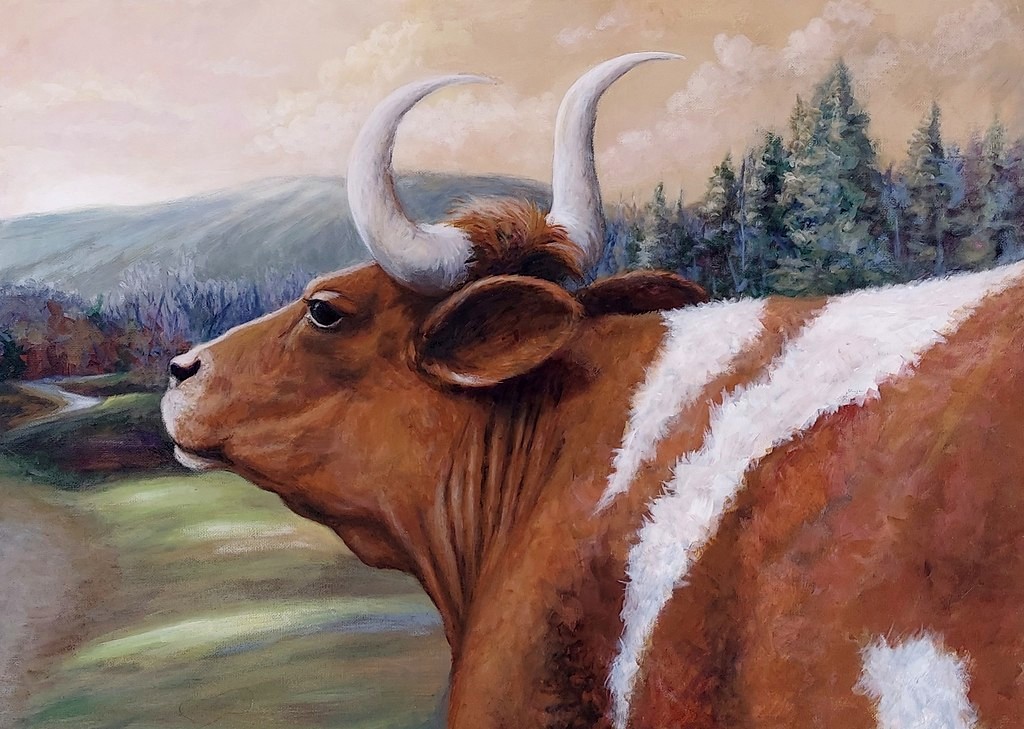 Catskills Dawn, 18x24" available
My current paintings are inspired by the light and beauty of the Hudson River Valley. Winter is challenging, spring sweet, summer steamy, but fall will simply take your breath away. The Hudson River is often flat calm, reflecting the colors of the sky and mood of the landscape. Hiking trails are rarely crowded. The grounds of Staatsburg State Historic Site, Clermont Park, Rondout Creek waterfront, Vanderbuilt Mansion, Franklin D Roosevelt National Park, Esopus Bend and Sojourner Truth Park are favorite haunts.
Summer 2022 Painting Classes: The Seven Sentinels
Sunday, July 24, 2022
1:00 pm – 4:30 pm
Sunday, July 17, 2022
1:00pm-4:30pm
Sunday, June 5, 2022 1:00pm-4:30pm
Sunday, June 12, 2022
1:00pm-4:30pm
Sunday, June 19, 2022
1:00 pm-4:30 pm
Sunday, July 10, 2022
1:00pm-4:30pm
Sunday, June 26, 2022
1:00pm-4:30pm
JUNE
JULY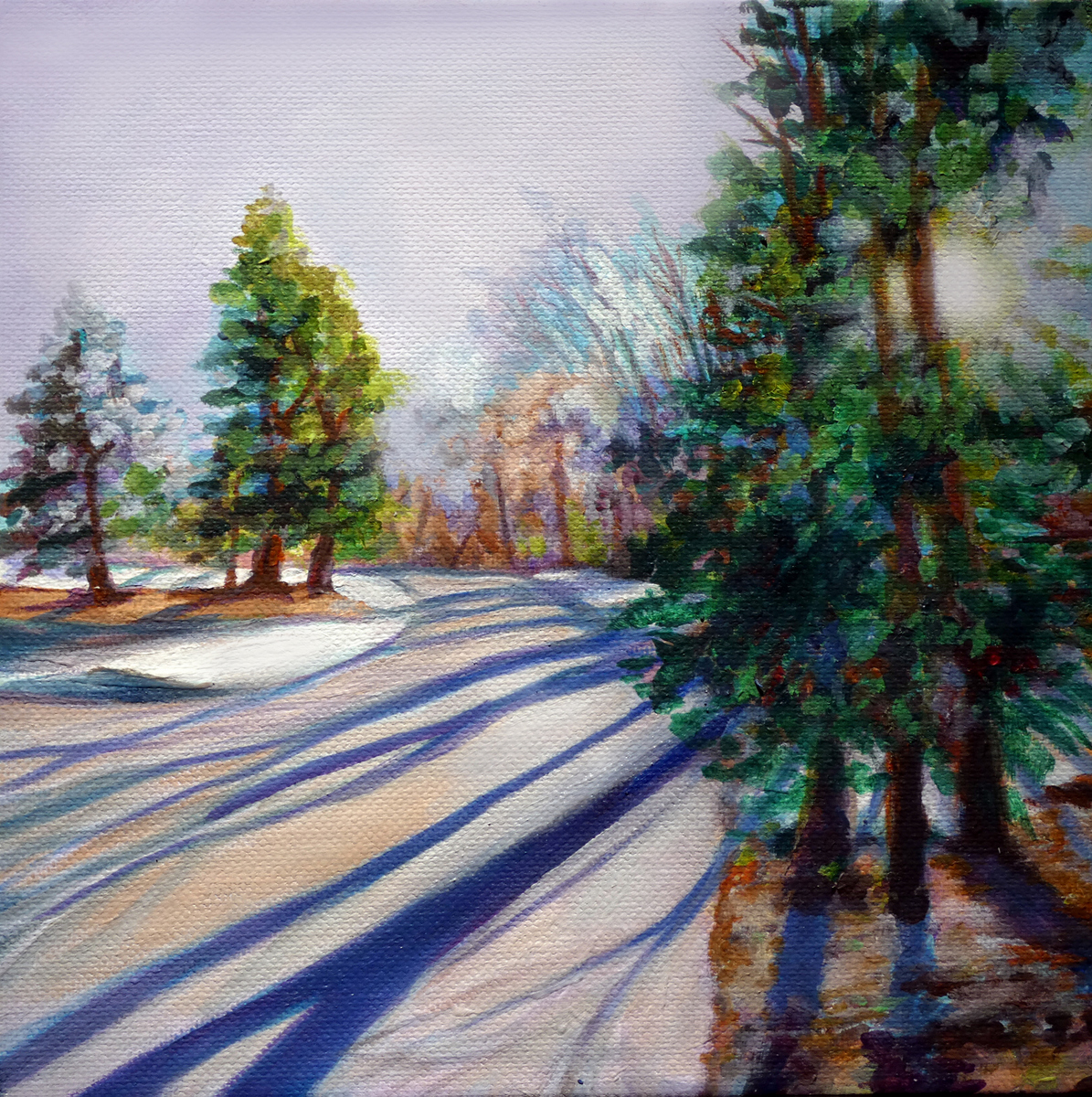 Beginning painting classes feature the 7 remaining, historic lighthouses on the Hudson River.
No experience is necessary. This class is open to anyone who wants to paint or is inspired by lighthouses. All materials are provided. Separate registration is required for each class. Dedicated painters who commit to 6 classes can attend their 7th class at no charge. Students will enjoy an afternoon of instruction and leave with a finished 11x14" acrylic on canvas painting.
This painting series coincides with the development of the film
Seven Sentinels: Lighthouses of the Hudson River
, a feature-length documentary HRMM is producing together with Moonbow Imaging. Learn more at
www.hudsonriverlighthouses.org
At the Hudson River Maritime Museum, in the charming Wooden Boat School Classroom